Beautiful Feet
Our feet carry us around from when we first start to walk, we cram them into shoes and often can forget just how important they are.
A Pedicure lets your feet know you love and appreciate them, following a treatment you will feel as if you're walking on air.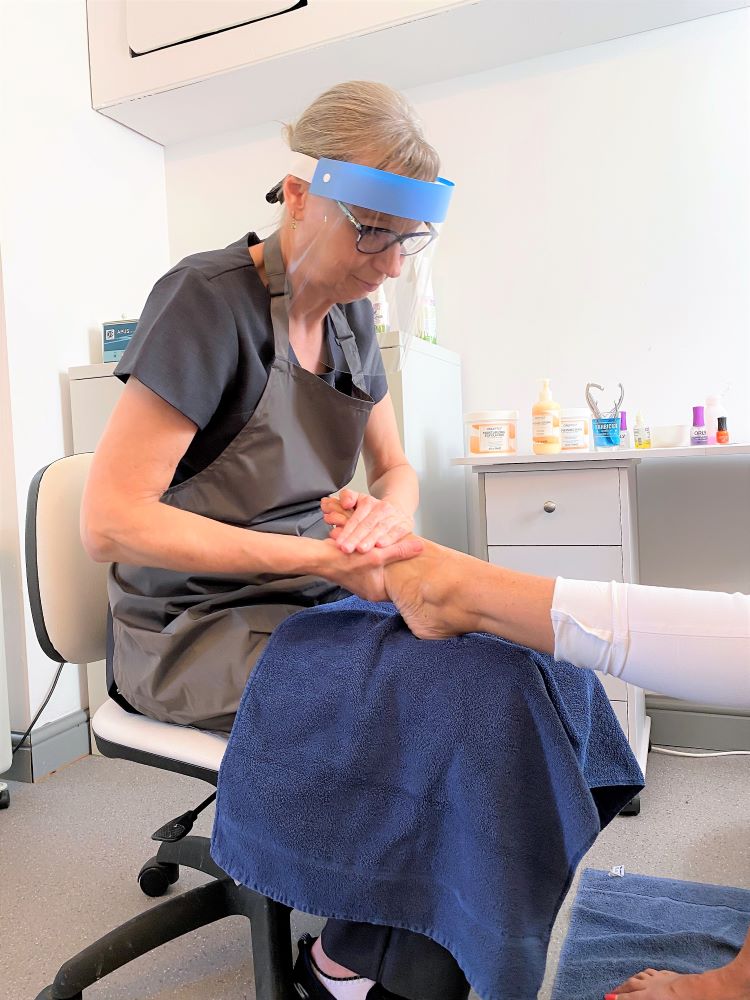 Pedicure
A treatment Pedicure is 50-60 minutes of pure luxury.
Your Feet are one of your most valuable assets. They carry you around for the whole of your life.
Caring for them is not just a treat but in my opinion a necessity.
After a Pedicure you will feel as if you're walking on air. The benefits of a pedicure cannot be understated.
Using wonderful Orly Pedicure Products your feet are firstly soaked in a foot bath where the vibrations and fragrance begin your relaxation.
An exfoliator is used to smooth hard skin
Nails are clipped and filed.
Cuticles are tidied and nourished
A hydrating mask is applied to the feet.
You then experience a wonderful foot and lower leg massage.
Your toe nails can be left natural or you may choose a miniature Orly Polish from the range available. This is then applied and you get to take the polish home with you.
Please be aware you will need flip flops or open toed sandals as with Covid-19 rules there is currently no waiting in reception allowed and nail polish does take 45-60 minutes to be fully dry.