Beautiful Skin For Life
Our skin cell turnover (regeneration) slows down naturally as we age (intrinsic ageing), from every 30 days up to the age of 30 to 40 days up to the age of 40 and 90 days up to the age of 60. This can be exacerbated by our lifestyle choices and stress.
However; 80% of skin ageing is caused by external factors (extrinsic ageing) especially UV exposure which we are subjected to daily from the sun (even on dull cloudy days) and radiation from our computers and mobile devices.
The MEDIK8 philosophy of C.S.A ensures skin is protected with the simple basics of  Vitamin C and Sunscreen in the morning to fight free radical damage and Vitamin A (retinol/retinal) at night to encourage cell rejuvenation and turnover at night.
Using results driven clean ingredients with care and precision Medik8 are always pushing the boundaries of possibilities with their wide range of skincare products built from their core values and extensive skincare knowledge.
There are so many choices within this range, I'm going to give you basic information and am very happy to discuss the best way forward for your skin at a 45 minute skin consultation in salon.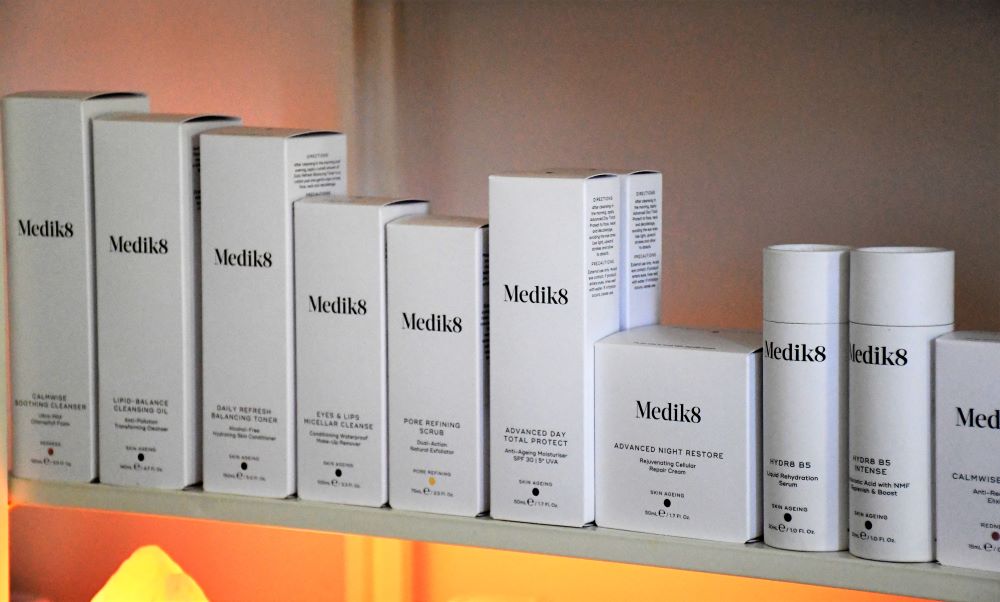 Vitamin C - Morning
Vitamin C is one of the most powerful vitamins to help prevent premature ageing:
It is an exceptional anti-oxidant – this means it helps to calm 'free radical' damage by creating a stable molecule which in turn creates a more protective environment to reduce premature ageing.
Vitamin C is Essential for collagen synthesis: Collagen is the scaffolding of our skin, formed by fibroblasts in the dermal layer (think of it as the springs in your mattress) it gives your skin tone and flexibility.
It disrupts the melanin synthesis pathway: this is to say Vitamin C inhibits and enzyme called Tyrosinase to prevent over production of melanin (a thick treacle like substance) which shows in the skin as pigmentation.
MEDIK8 offers 3 different types of Vitamin C which means there is something for everyone.
1) The super-stable oil soluble Tetrahexyldecyl Ascorbate is the gentlest form of Vitamin C varying from 3-14%. Its texture and delivery system allow it to gently and easily pass through the protective lipid barrier of your skin to be naturally broken down by enzymes in your skin creating ascorbic acid – the skins natural vitamin C defence against free radical damage.
2) Pure L-Ascorbic Acid – 15% pure vitamin C in a rechargeable network of anti-oxidant ingredients Glutathione and Vitamin E
3) Ethylated L-Ascorbic Acid is both water and oil soluble; ideal for aged dull skin, hyperpigmentation and photo (sun) damaged skin. With a clever delivery system these products are initially 50% active on the surface of the skin with the remaining activity being unlocked deeper in the skin tissue where it can be utilised to its full potency.
Serums should be applied immediately after cleansing and prior to  moisturiser and Sunscreen.
Please be aware that some Vitamin C products may tingle slightly on application and this is quite normal, however should you have any concerns always check with Tracey.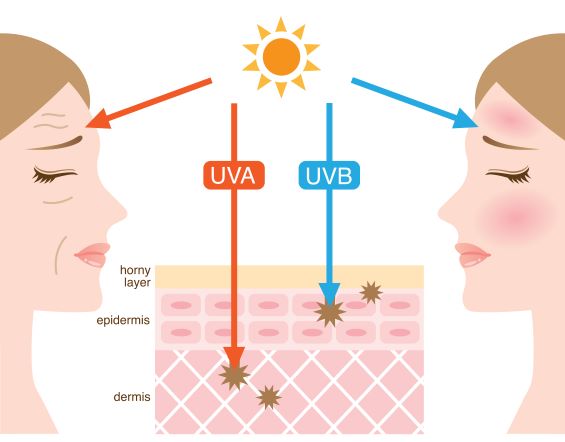 Sunscreen - Morning
80% of skin ageing is caused by the sun – whether it is shining or Not:
Considered the Silent Assasin – UVA is present every day of the year, penetrating through cloud and glass – look at your hands and notice that your right hand most likely has more wrinkles and 'age spots' than your left purely due to UV exposure while driving.
With elegant formulations, so you don't 'feel' like you're wearing a sunscreen these lightweight, non-greasy products are perfect for daily use.
Medik8 are ultra particular about the types of sunscreen filters used in their products utilising both premium advanced UV filters, non-nano zinc oxide and non-nano titanium dioxide you can be assured all 'daylight protectors' are good for your skin and good for the environment – as they are coral reef friendly.
Extra protection from environmental factors are also in Medik8 sunscreens: With ingredients like Moringa extract for anti-pollution, Carnosine for anti-glycation and anti-infrared and Theobroma Cocoa seed extract to protect against blue light from your devices.
Sunscreen application techniques:
Apply a minimum 1/4 teaspoon to the face and extra to the neck and decollete (upper chest) area.
Remember your ears and the back of your neck too.
Apply 20 minutes before going out into the sun.
If you are out in the sun for any length of time then reapply every 2 hours.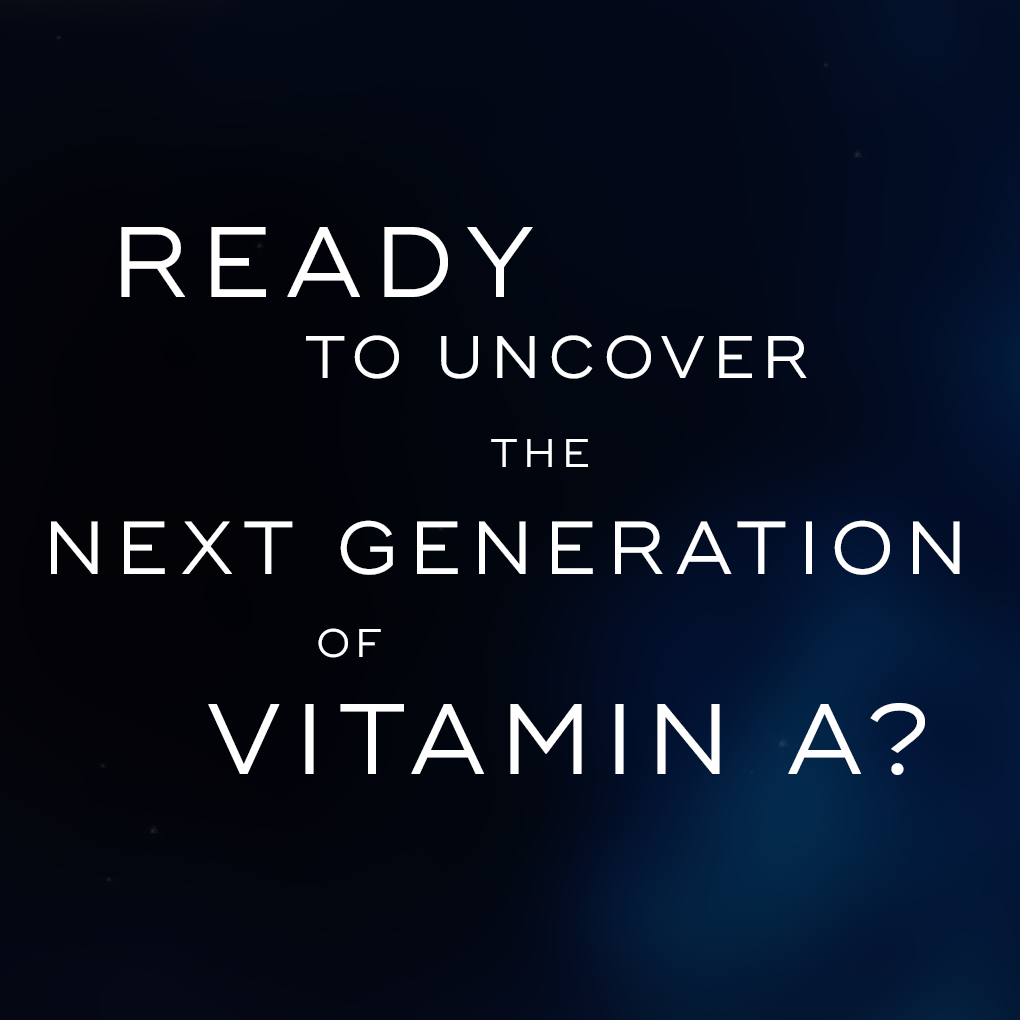 Vitamin A - Night
Vitamin A is the gold standard anti-ageing night treatment: Proven to increase collagen synthesis, increase cell turnover, decrease melanin production (to target pigmentation) and reduce sebum production.
Start Low – Go Slow is a vital way to use Vitamin A products
Retinoic Acid is your skins natural anti-ageing Vitamin A – however this can rarely be applied directly onto the skin as it is very irritating.
With Published studies for all of the Medik8 Vitamin A ingredients you can be assured of effective ingredients and proven time release technologies for the best possible results.
Retinol Serums: from 0.3% to 1% Retinol in a polymer reservoir these oil based serums are gently delivered into the skin where they can be converted into Retinal and then Retinoic Acid. These Serums will increase cell renewal, balance sebum production and deliver powerful antioxidants to fight free radical damage.
Crystal Retinal is a very stable Retinal/Retinaldehyde being one step closer to retinoic acid (the bodies natural Vitamin A) working 11 times faster than Retinol, which along with the ingenious crystal delivery system which allows it to work in synergy with the skin with less irritation. Retinaldehyde comes from pumpkin and carrot seed oil and has an added benefit of being anti-bacterial meaning it is a great product for pustular acne skin types too.
From 0.01% to 0.1% Retinaldehyde start low go slow is still the only way to use these products. All Crystal Retinal products are boosted with Hyaluronic Acid which can hold 1000x it's weight in water ensuring excellent hydration within the skin cells and glycerin which enhances barrier function reducing trans epidermal water loss.
The Vitamin A ladder must be followed when you start to use either Retinol or Retinal and when/if you move up to a higher strength product.
Week 1 & 2 apply every 3 nights
Week 3 & 4 apply alternate nights
Week 5 onwards apply every night
Night creams can be applied on top of Vitamin A products where required.