Mineral Powder Sunscreen
With the incidences of skin cancer still increasing. Brush on Block is a revolutionary easy to use sunscreen.
Daylight protection for our face & neck is essential 365 days of the year and this brilliant, easy to apply product gives you no excuse.
As a mineral powder, it is non-sticky and non-greasy, created to encourage everyone – men, women and children to wear invisible, effective sun protection daily. Just twist, tap and apply – Simple!!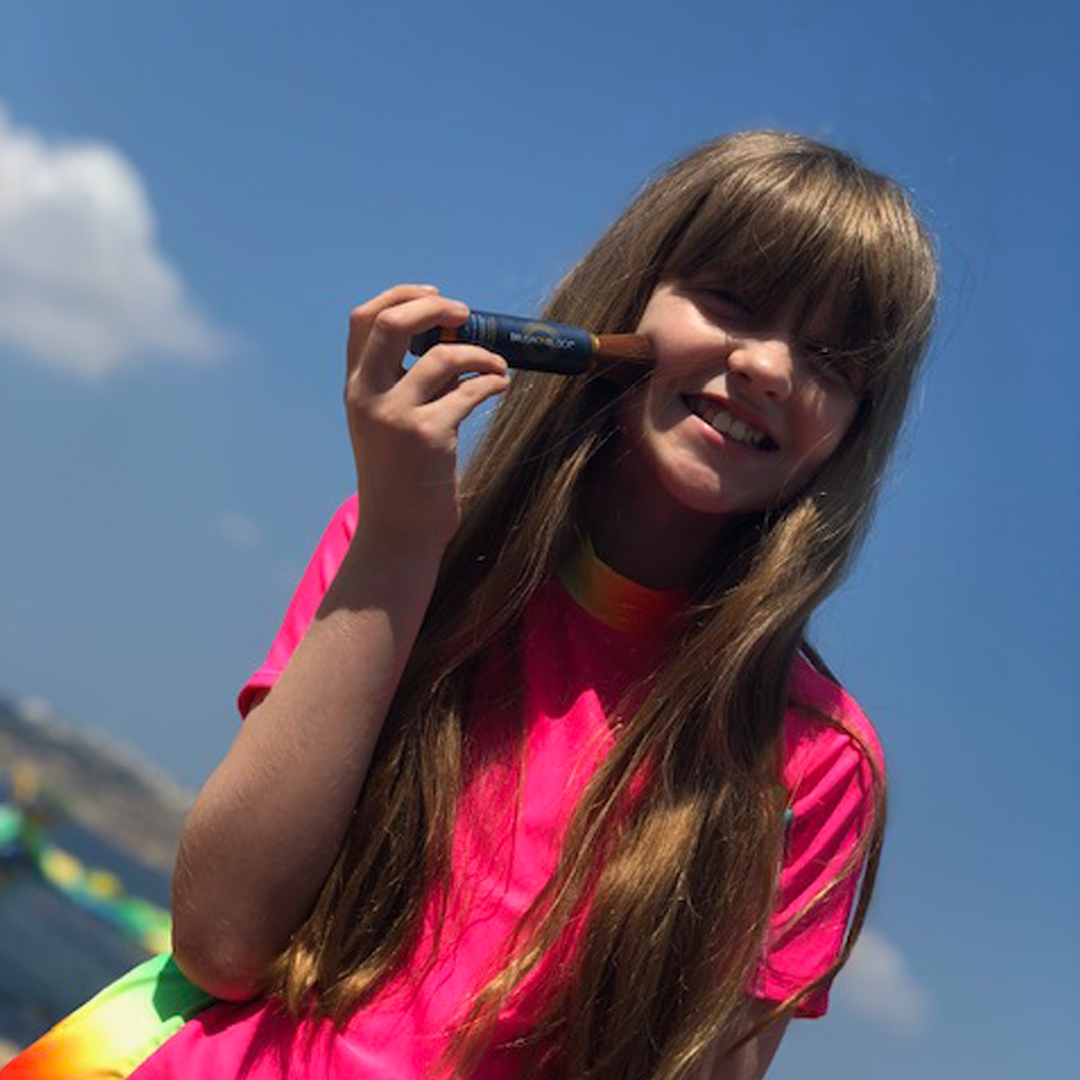 Simple Sunscreen
Brush on Block is a simple easy to use effective mineral sunscreen for everyday protection. Broad Spectrum UVA protection and SPF 30 UVB protection that you twist, tap and apply. Ideal to be kept in a handbag, golf bag or child's book bag for regular application while outside.
With proven mineral ingredients; Titanium Dioxide and Zinc Oxide the sun's harmful rays are reflected away from your skin.
Extra botanical ingredients of Chamomile extract and Honeysuckle help to prevent skin inflammation
Green Tea Leaf extract is your natural antioxidant to fight against free radical damage.
Safflower oil will moisturise and protect
Brush on Block can be applied regularly during the day, even on top of make up and is sweat and water resistant.
Perfect for protection where hair is thinning or on bald heads and our often forgotten ears throughout the year.
It's unlikely to irritate your skin and is great for all skin types including acne-prone and sensitive skins.
The damage done to our skin in childhood is often not visible until we are in our 30's when pigmentation patches may appear. Keep your skin in optimum health by eating a well balanced diet, using good daily skin care and getting enough sleep.