Long Term Facial Hair Removal
To be able to remove unwanted facial hair, quickly and effectively is a great pleasure of mine. Epil Pro's Sound Wave Technology ensures that I can treat many hairs in a relatively short space of time.  A consultation is required prior to treatment to assess the area to be treated and cause of growth to ensure I offer the best advice and treatment plan to suit your needs.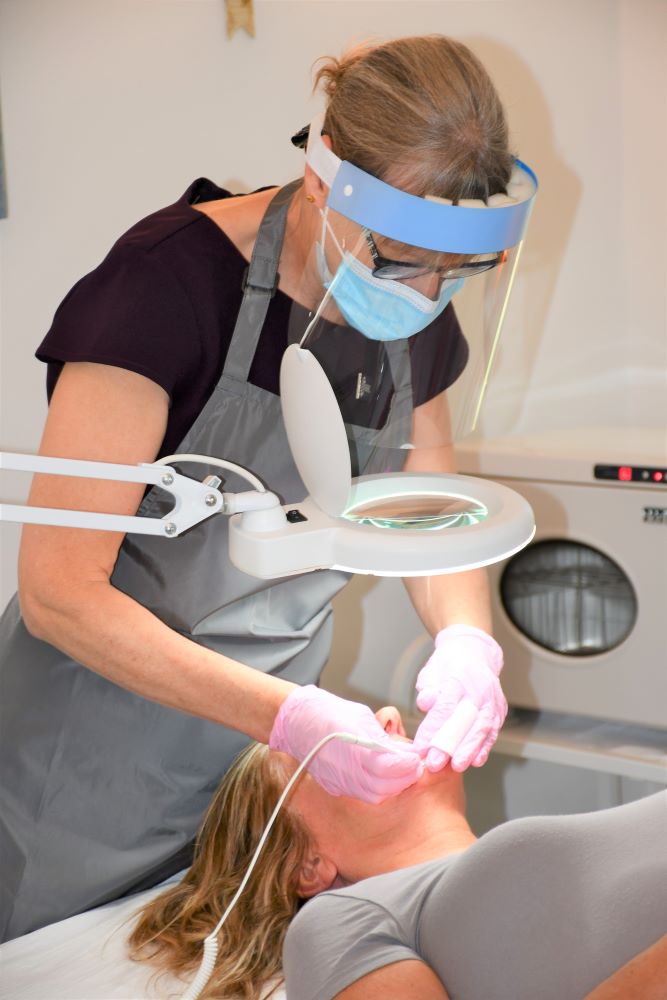 Epil Pro
Epil Pro is a British designed and developed treatment. Using sound wave technology, I treat each hair individually.
The hair is held in a tweezer which is attached to the machine. The Sound wave current flows along the tweezer and along the hair to disrupt and weaken the growth at the root. The hair comes out as soon as the current has dislodged the hair from the root.
This allows me to treat and remove a good number of hairs in each session. Ideal for finer hairs on the lip, chin, sides of face and eyebrows I have had great results and happy clients for the last 20 years.
As with all long term hair removal one treatment does not solve the problem permanently. At your consultation we will discuss your concerns and work out a treatment plan to bring about an optimum result.