Massage
Massage is a great way to release stress and tension.
We often don't realise just how tight the muscles are in our shoulders, backs and legs.
Sometimes our work environment means that we're stuck using the same muscles again and again, this leads to a build up of lactic acid preventing them from over stretching but leaving them tight.
To improve our flexibility and well being we need to release that build up resulting in eased muscles and a more relaxed you.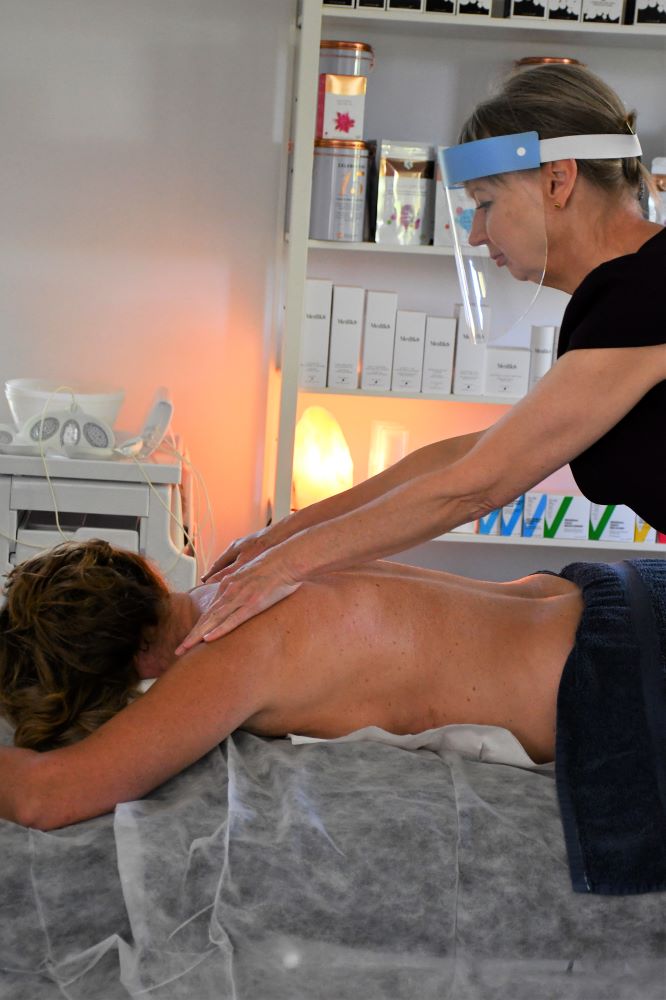 Back Masssage
A good massage releases stress and tension, removes a build up of toxins and leaves you feeling refreshed and relaxed.
Are you sat in front of a computer most of the day or do you do lots lifting (children, sacks of potatoes!!)
Back Massage focuses on treating all muscles in the back and along the spine but especially the shoulders and neck where most tightness and tension is stored.
Using my experience, energy  and intuition I locate and treat all the troublesome areas.
A combination of my 'magic' hands together with fabulous 'hot stones' means I'm able to release lactic acid build up; allowing your muscles to ease and relax, improving your flexibility and sense of well being.
This 25 minute treatment is a great way to relax and let go of all your stresses and strains.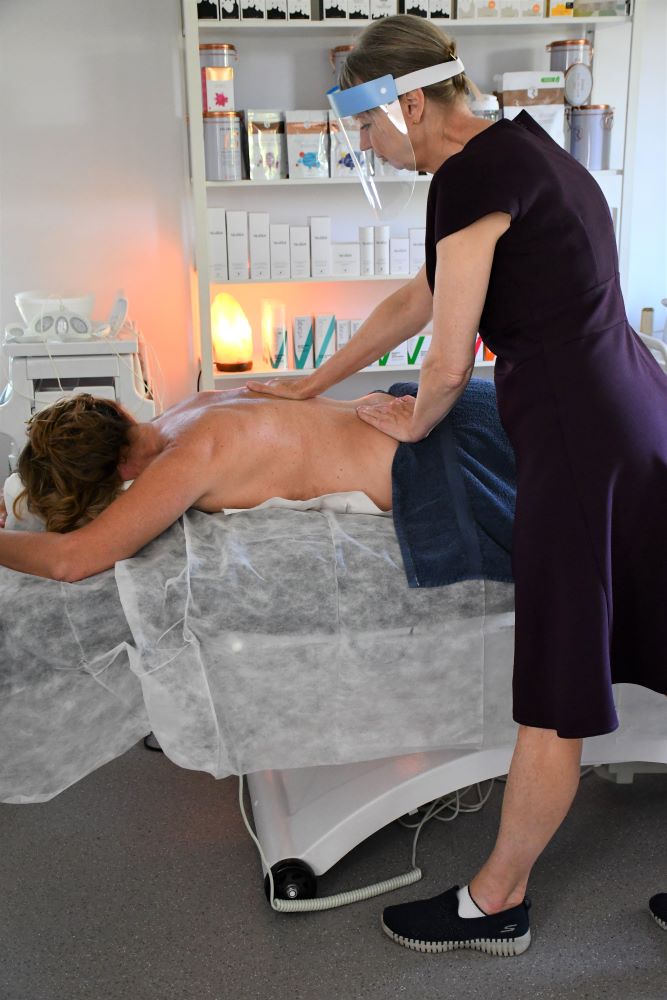 Full Body Massage
It can be surprising how tight the muscles of your limbs can be as well as your back.
A Full Body Massage is more of a 'well being' experience.
While laying on your back you relax while any tension in your arms, legs and feet is firmly yet gently eased.
Then turning over onto your tummy, your calf muscles and hamstrings are treated before a final 15/20 minutes on your back easing all of the stress and tension that can be held there.
I always combine the energy and intuition of my hands with fabulous 'hot stones' which can work deeper without added pressure.
You will feel soothed, flexible, calm and balanced at the end of this 50 minute treatment.
Please be aware this treatment is available to Ladies Only