Why Choose Medik8
With a simple effective philosophy of C.S.A (Vitamin C and Sunscreen in the Morning and Vitamin A at night) Medik8 liberates you from the choice between results or experience.
All Medik8 Facials are designed to tackle the immediate concerns giving you a healthy glowing complexion, which also enables your homecare to be even more effective.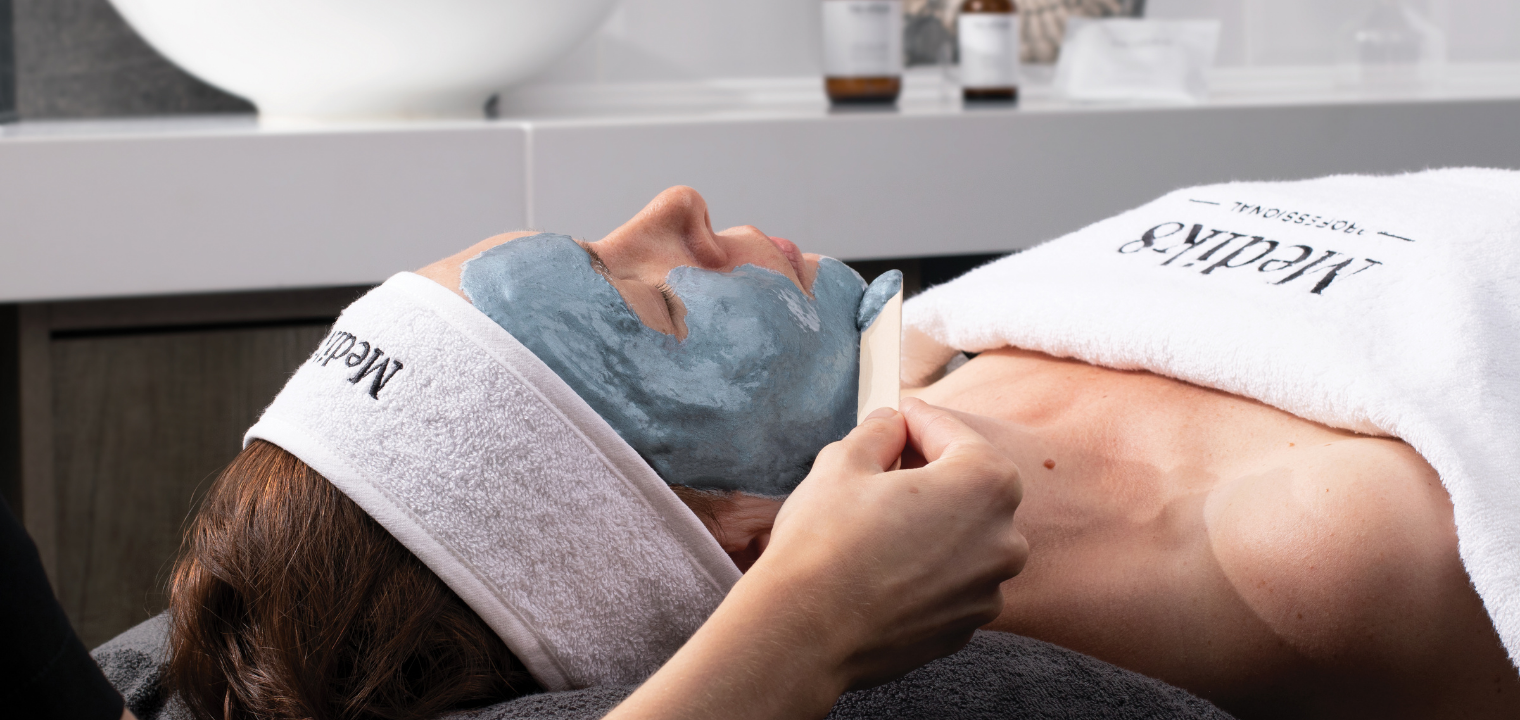 Medik8 Facials
With Medik8 I offer a complete range of treatment facials boosting their philosophy of C.S.A  Vitamin C, & Sunscreen in the morning and Vitamin A  in the evening for optimum skin health.
Below is a comprehensive list of treatments available which I will adapt to your bespoke needs on the day of your treatment.
Platinum Facial: Gives the WOW factor to aged, sun damaged skin or for clients concerned about fine lines and wrinkles.
Glowing Facial: Awakening your skin's natural glow – perfect for dull, tired, lacklustre skin or those concerned about pigmentation and photo-damage
Deep Hydration Facial: This comforting and cocooning treatment re-hydrates and plumps dry, dehydrated ageing skin.
Calming Facial: A soothing gentle, effective treatment for irritated, sensitive skins such as acne rosacea or eczema
Clarity Facial: Smoothing clearing facial to treat uneven skin textures. breakouts, milia and post-breakout scaring.
Pore Refining Facial: A deep Cleansing facial – Ideal for congested skin, open pores and oily skin.