LightFusion Phototherapy
LightFusion utilises the clinically proven use of Red (633nm) and near Infrared (830nm) to improve and increase the cellular process that occurs naturally within each skin cell. Think of it a bit like plugging your skin cell in to be recharged. LightFusion can be used for anti-ageing, to reduce redness and acne roseacea and to reduce inflammation of acne skin types.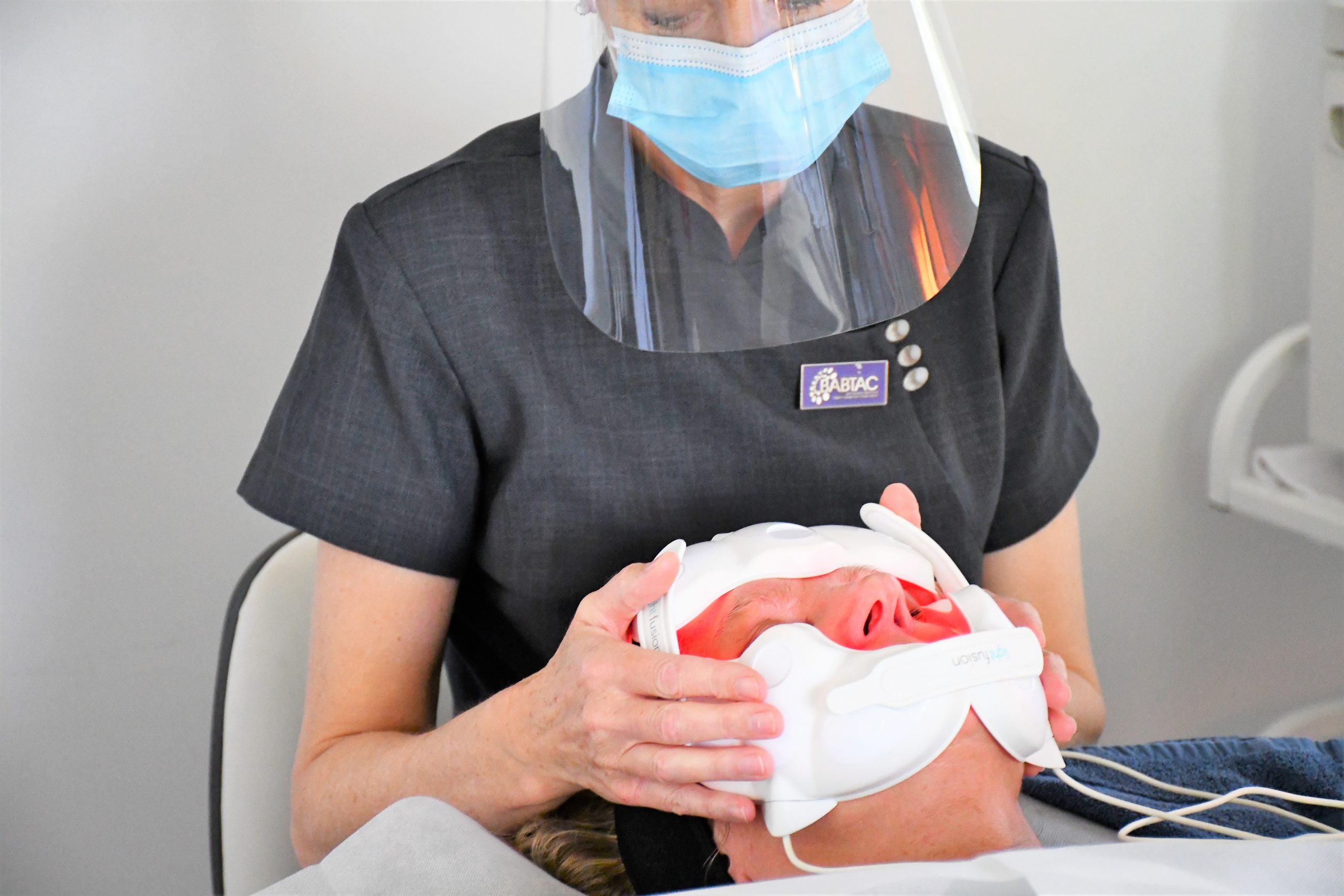 LightFusion Treatment
LightFusion has 2 wavelengths of light in each LED benefiting all of your skin.
Red Light @ 693nm recharges the mitochondria (battery/power pack) within each skin cell. This action is a bit like plugging your skin into the electric, it immediately recharges and brightens, boosting anti-oxidant protection, leaving your skin with a healthy glow. A real WOW moment.
The (near infrared) White Light @ 833nm works deeper into the skin stimulating the fibroblasts which in turn stimulate collagen and elastin production. This part of the treatment continues working for days afterwards which is why your skin continues to improve for 2-3 days post treatment.
Perfect for all skin types in need of a boost. This treatment can be taken alone as a one off skin boost or for more long term benefits a course of one a week for 4 weeks is recommended.
As well as it's many skin boosting and anti-ageing benefits such as plumping fine lines and wrinkles and improving overall skin health it can also calm inflamed acne and soothe acne rosacea. Some pigmentation issues may also be improved.
An in depth consultation is required prior to treatment to ensure you have no light sensitive conditions and are not taking any medication which may be contraindicated.